Daniel and Mike headed to the American Association of Pharmaceutical Scientists 2017 meeting in San Diego, California, where they discussed their current work.
'Space may be the final frontier but its made in a Hollywood basement'
While postdocs Daniel and Mike might not have spent any time in Hollywood, their trip to the AAPS 2017 meeting in San Diego, California was a successful one. Besides the normal conference things, the boys got to catch up with many former and current friends/collaborators during their great American adventure, and they came out of their journey with lots of new ideas and good memories.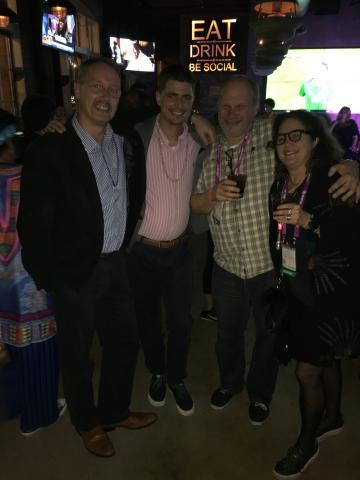 Mick, Mike, and Profs. Thomas Rades and Anette Müllertz from the University of Copenhagen had fun at the conference events! And there was even a night that the PSSRC members got together, the world really is small these days!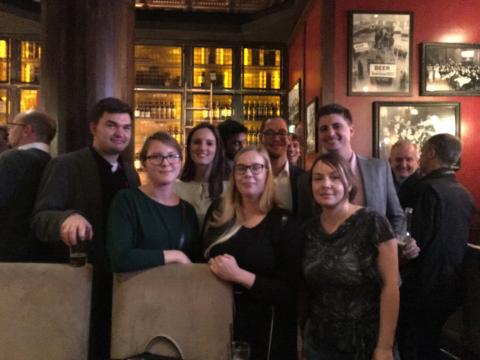 The guys even had time to catch up with a CEB alum, Nick Ramskill, and Mike showed everyone what it was like to have a proper American tailgate!!