September was a busy month for the members of the TAG group! The group spent a majority of the month travelling around the world to present their work and catch up collaborators. The month was capped off by the annual IRMMW-THz meeting, which was held in Copenhagen this year.
Throughout the month of September the members of the group spent time all over the world, with meetings in Italy, Scotland, Germany, the USA, and Denmark. The last leg of everyones trip found the group back together again in beautiful Copenhagen for the annual infrared-millimeter wave-terahertz (IRMMW-THz) meeting. The meeting was a great success, with plenty of exciting new ideas and collaborations coming out of it!
It was great to see everyone this year, and we are already looking forward to next year's meeting in Cancun, Mexico!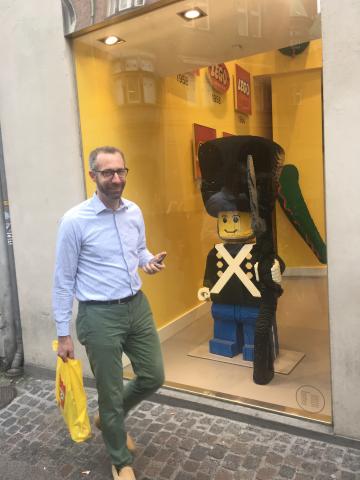 Axel even had a little bit of time to be a great dad and pick up some goodies for his kids at the Lego Store in Copenhagen!