A brand new commercial terahertz spectrometer was delivered today. The instrument was built by local manufacturer Teraview Limited.
The Terapulse 4000 spectrometer was delivered to the Terahertz Applications Group this afternoon by the fine folks from Teraview Limited (along with some help from Daniel Markl!) The instrument, capable of performing measurements between 0.06 - 4 THz, will be used by both the spectroscopy and imaging portions of the group via fiber-coupled transmission and reflection modules, respectively.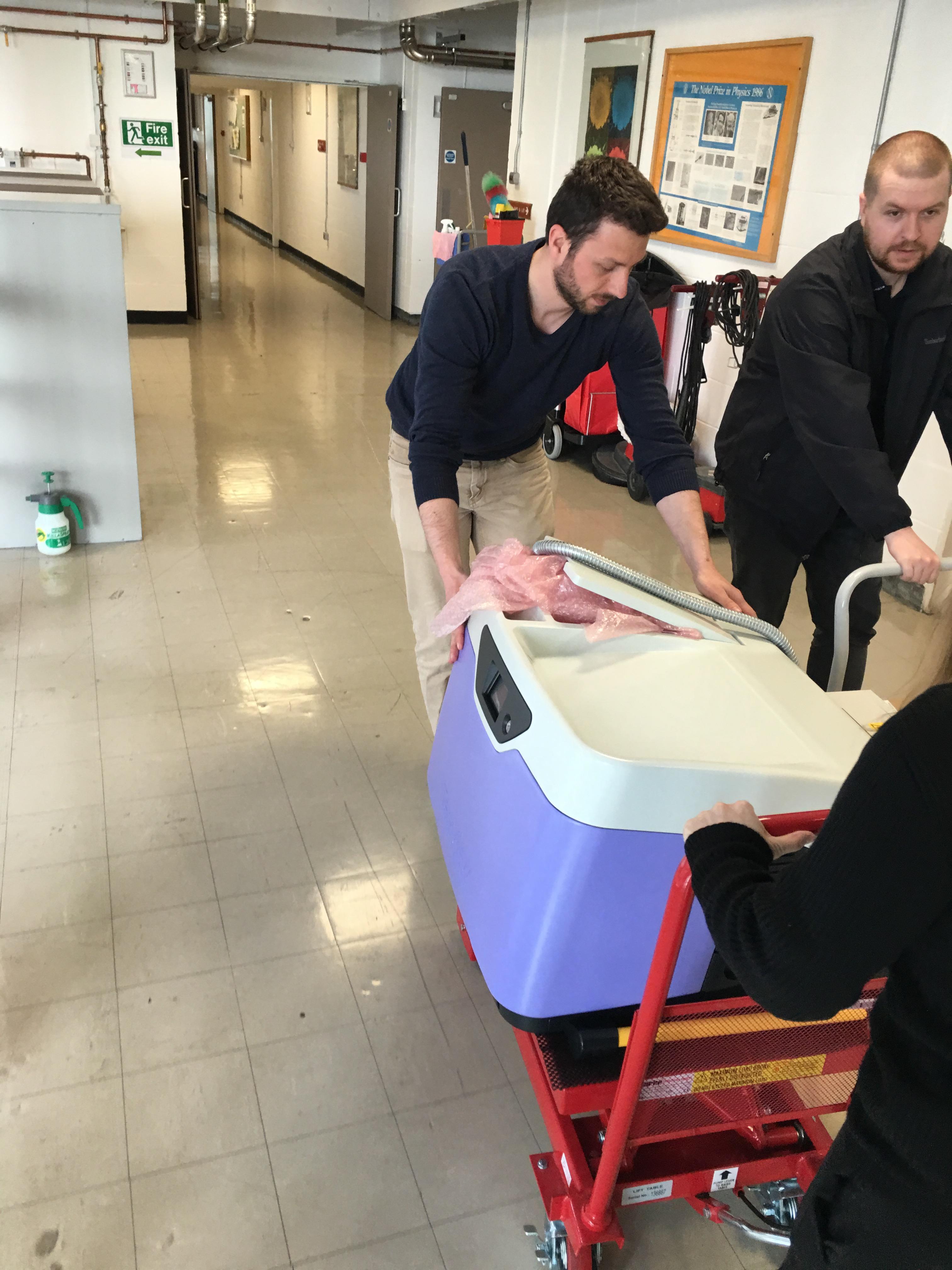 The instrument increases the (already large) capacity for performing cutting-edge research, effectively doubling the number of experiments that can be performed simultaneously. 
The group is eagerly anticipating using the new instrument, stay tuned for exciting updates and results!
Daniel helping move the Terapulse into the Cavendish Laboratory